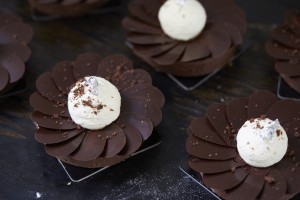 At Halva, we bake in real time in a commercial bakery setting… This means that all the delicious food we serve you will be both fresh and warm, not to mention very tasty!
We pride ourselves on combining the art of the French patisserie with a fresh, modern twist and good quality, seasonal and well sourced ingredients.
*If you give us 48 hours notice we can make our whole cakes for you and even ice them with a name for special celebrations, with collection to be made in-store.
*All our cakes can be made into cakes to share with 48 hours notice. Available in 7" (feeds 8-12 people), 9" (feeds 16-20 people) or 10" (feeds 20-24).